Heavy-Duty Vehicle Cameras with Weather-Proof Connectors
At Rostra, we are pleased to announce the addition of heavy-duty versions of our 12-Volt Accessory Backup Cameras to our Sentry Pro-Grade HD line of commercial and fleet safety equipment. Now available with thread-together connectors for a weatherproof seal, each camera listed below provides the same high-quality image that you have come to expect from our RearSight line of products while adding a more robust system of video connectors. As well, each camera below connects directly to the 4-pin audio/video input harness of our 250-8211 and 250-8213 5" standalone LCD monitors, our 250-8212 and 250-8214 7" standalone LCD monitors, and can even adapt to our RearSight and Sight AddVantage LCD-equipped rearview mirrors using RCA video adapter 250-8929 listed below.
Heavy-Duty Camera Service Components and Accessories
How to Power Your RearSight Backup Camera System
Stop spending so much time underneath your customer's dashboard searching for an accessory power source. Get SourcePWR and get your customers back on the road! SourcePWR drastically reduces your installation times by providing a quick, cost-effective means of supplying power for installed accessories when the vehicle's ignition is powered on, and powering off those accessories when the ignition is off. Click here to learn more about SourcePWR.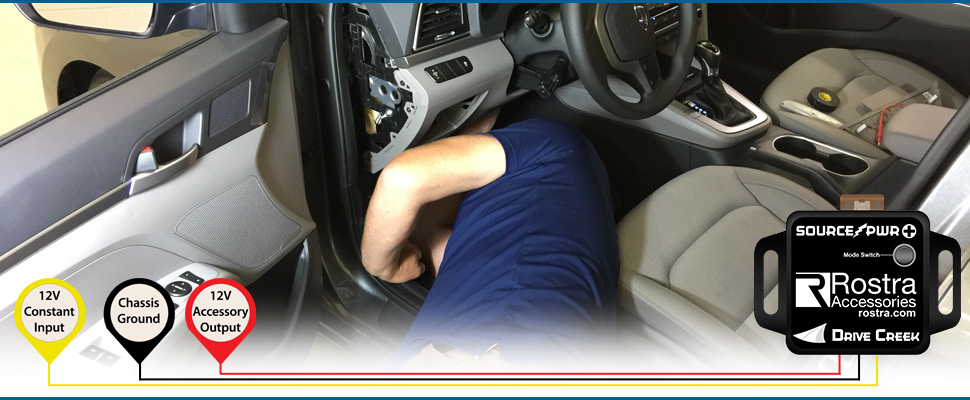 Download Rostra's most recent Product Reference Guide by clicking here.
For the best in driving experience, choose a backup camera system from Rostra, the leader in rear-view video technology.
Please note, universal backup camera systems are only sold through authorized distributors. Please contact Rostra to locate a distributor in your area for your heavy-duty or fleet vehicle.