Don't see your vehicle listed here?
Please call our customer service department at 1-800-782-3379 and we'll be happy to assist.
Rostra's Technical Support process has changed. Click here to learn more.
Custom Global Cruise Aftermarket Automotive Cruise Control by Rostra
Set your speed with a touch of your finger! Once selected your cruise control constantly measures changes in the engine loading and vehicle speed. Easily set the controls and avoid unintended speeding. Slow down or accelerate, you don't have to touch the pedal. Use your RF switch and have that same functionality built right into your steering wheel!
Using a cruise control system by Rostra can easily help you:
Increase comfort and reduce fatigue while driving.
Prevent fuel wasting due to erratic speed fluctuations.
Avoid tickets from unintended speeding.
Customized mechanical vehicle-specific kits feature the Global Cruise cruise control module and the 250-3742 cruise control operating switch combined with custom mounting bracket and wiring harness, as well as programmed circuitry inside the engagement switch.
Notes
We do not recommend using any Rostra cruise control systems on motorcycle, ATV, or other non-automotive applications as we do not validate the operation of these units on these vehicles. Due to safety concerns surrounding these installations, Rostra representatives are unable to provide technical support on these applications.
Rostra cruise control systems are only validated on vehicles available in the United States and Canada.
250-1753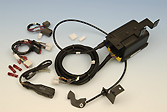 250-1755
Scion
2004-2006 xA
2004-2006 xB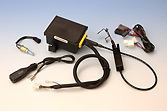 250-1766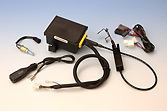 250-1799
Hyundai
2007-2011 Accent
Kia
2007-2011 Rio
2009-2010 Soul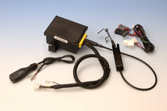 Download a copy of Rostra's 3 Year/36,000 Mile warranty registration card by clicking here.