7-Inch LED Headlight for Jeep, Motorcycle, and Hot Rod/Classic Applications by Rostra
Rostra is pleased to introduce its all-new 260-2070 2D1 PAR 56 replacement LED headlamp. Sold in an attractive clamshell retail package, constructed from a die-cast aluminum housing and rugged, abrasion resistant UV-protected lens, this sealed lamp provides vehicle owners with a simple way of replacing aging halogen assemblies with state of the art LED lighting technology. The built-in three-pin H4 connector allows for easy vehicle retrofitting while 9-volt to 32-volt operation covers a wide range of passenger car and truck, motorcycle and commercial vehicle applications.
Product Features
DOT approved 2D1 Par 56 headlamp.
Heat-dissipating die-cast aluminum body.
Corrosion-resistant black powder coated.
Impact-resistant polycarbonate lens.
Industry-standard H4, 3-pin connector.
Built-in high/low beam functionality.
600 lumen low, 1085 lumen high beam.
15W low beam, 27W high beam.
9V-32V operating voltage.
3 year/36,000 mile warranty.
Product Photos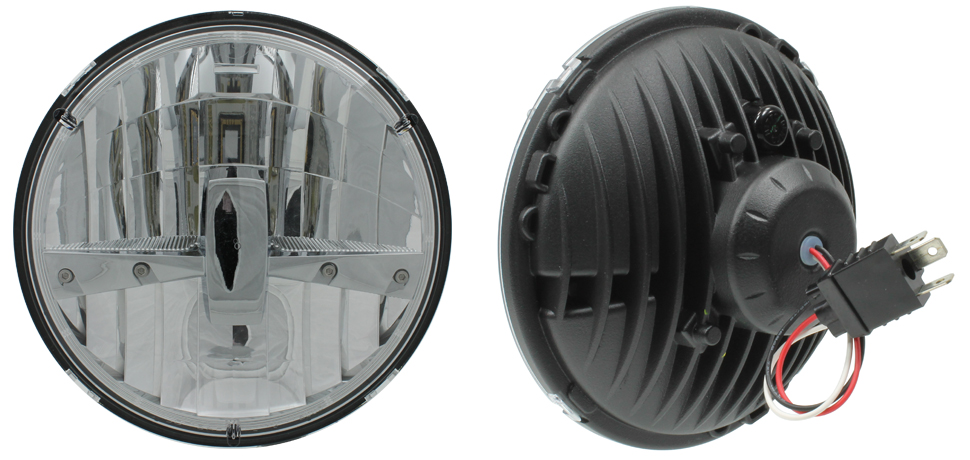 260-2070 7" LED Headlight Front View
260-2070 7" LED Headlight Rear View (H4 Connector)
Low Beam Illuminance
Click image to download full resolution version.

High Beam Illuminance
Click image to download full resolution version.

Product Clamshell Packaging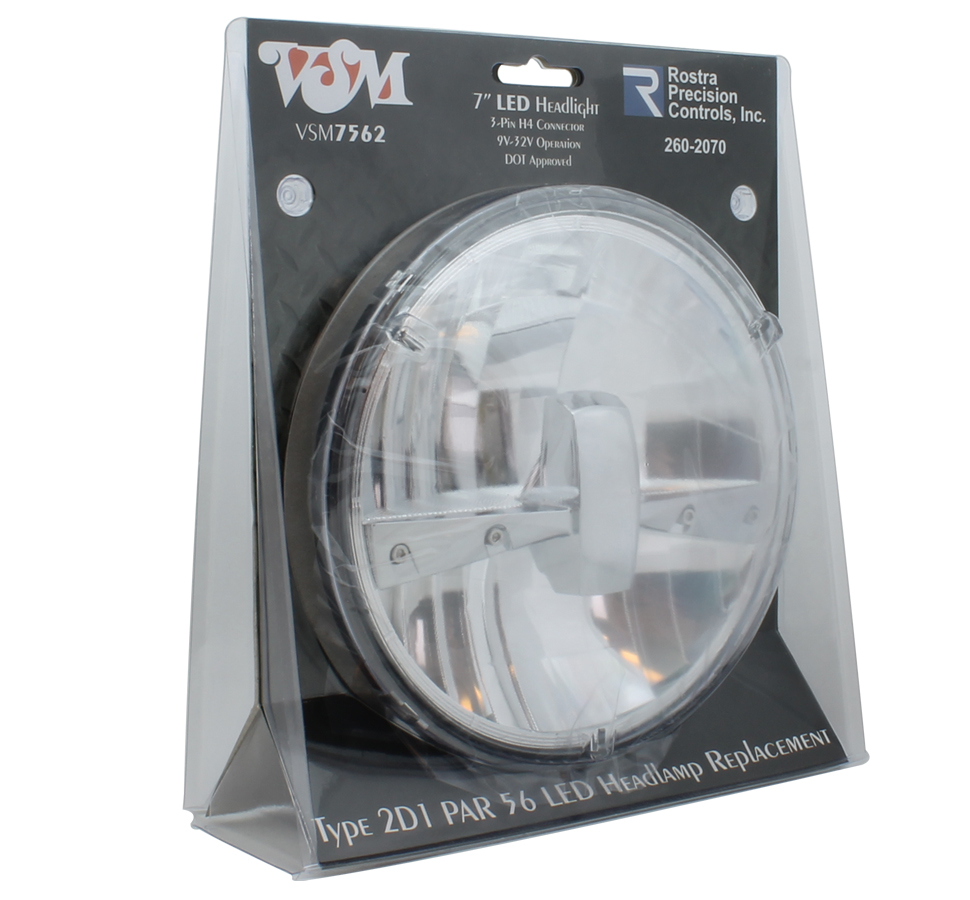 For the best in driving experience, choose an LED headlight from Rostra, the leader in 12-volt Accessories technology.
Please note, LED headlights for Jeep and Classic Car applications are only sold through authorized distributors. Please contact Rostra to locate a distributor in your area for your LED headlamp needs.
Download a copy of Rostra's 3 Year/36,000 Mile warranty registration card by clicking here.