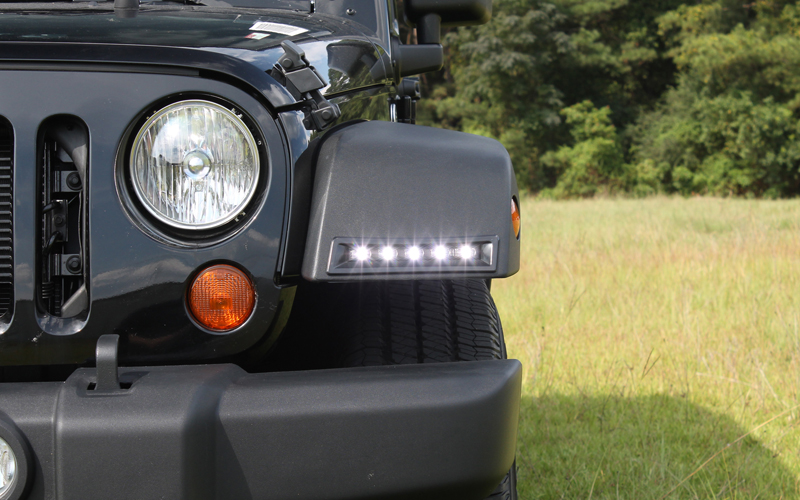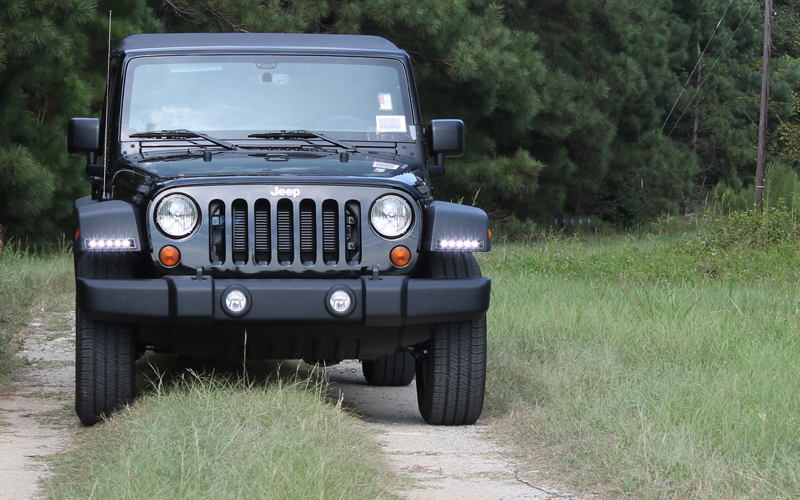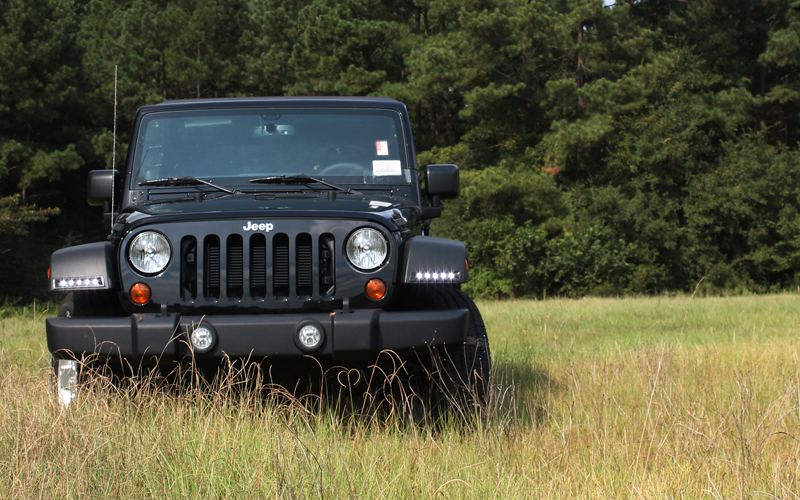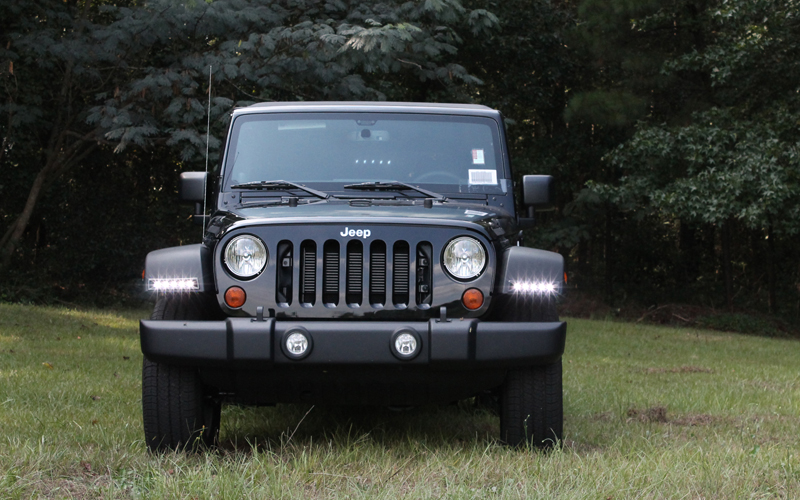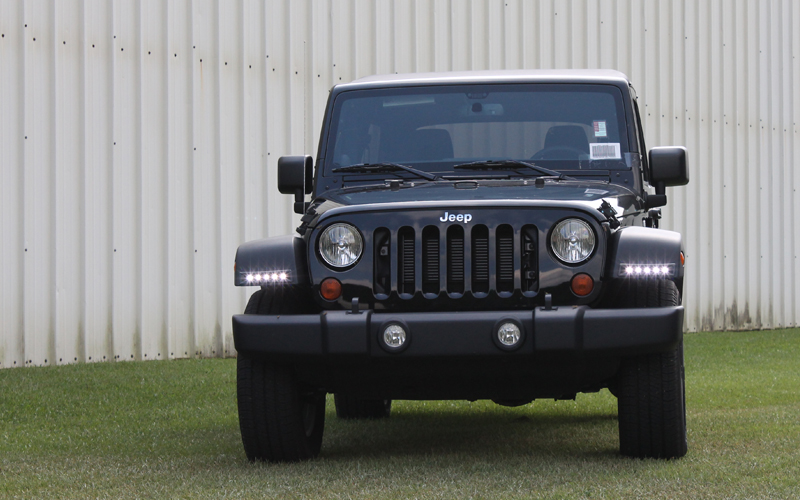 Rostra's daytime running lamp system for the 2007-2018 Jeep Wrangler is a unique LED mounting system utilizing the unused space of the Wrangler's front fender flares. Featuring two ultra-bright 5-LED lamps, custom cut-in fender bezels, and vehicle-specific wiring harnesses, a Rostra DRL system provides a complete solution for increasing a vehicle's on-road visibility. And with their ability to automatically dim when a vehicle's headlights are powered on, so the lights are not a distraction to other drivers at night.
Two 5-LED lamps.
Two black custom bezels.
Fender cut-out templates.
All necessary mounting hardware.
Weatherproof connectors.
Intensive illumination.
4800K color temperature.
Pulse-width modulated ballast.
Complete LED DRL System Installation
Jeep Wrangler LED DRL System Components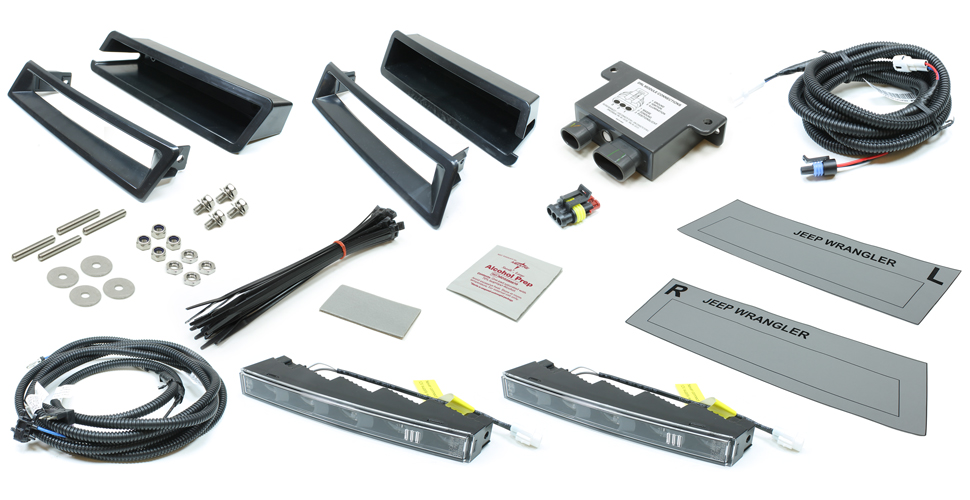 Other Safety and Comfort Products for the Jeep Wrangler
250-1870
Dual element seat heating system with 3-position rocker switch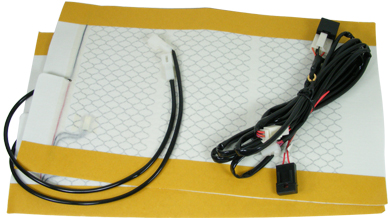 Click image to enlarge...
Specifications
3-position drill-in rocker switch
Off/Hi/Low heat settings
Dual color LED for different settings
Inline fuse holder with fuse included
5-prong automotive relay for stable power
Two meter primary power harness
One meter switch extension harness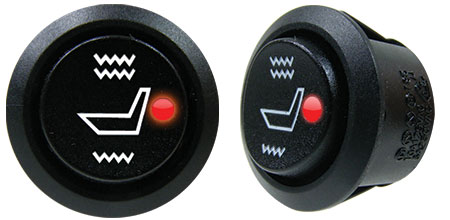 Click image to enlarge...
260-2070
Rostra 260-2070 Jeep Wrangler 7-inch LED Headlamp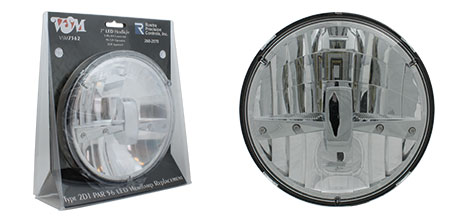 Click image to enlarge...
Specifications
DOT approved 2D1 Par 56 headlamp
Heat-dissipating die-cast aluminum body
Corrosion-resistant black powder coated
Impact-resistant polycarbonate lens
Industry-standard H4, 3-pin connector
Built-in high/low beam functionality
600 lumen low, 1085 lumen high beam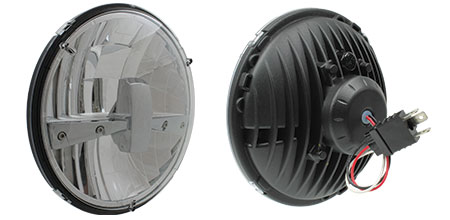 Click image to enlarge...
View all of Rostra's vehicle-specific LED DRL systems by clicking here.
For the best driving experience, choose a DRL system from Rostra, the leader in vehicle innovations!
Please note, DRL systems are only sold through authorized distributors. Please contact Rostra to locate a distributor in your area for your Jeep Wrangler LED lighting needs.
Download a copy of Rostra's 3 Year/36,000 Mile warranty registration card by clicking here.