At Rostra, we are proud to introduce another innovative video mirror/monitor. Featuring a versatile, high-resolution 7.3" LCD screen, part number 250-8273 is the perfect compliment to our around-vehicle camera product line providing drivers with a variety of options for automatically or manually displaying real-time video from the blindspots of their car, truck or SUV.

Product Features
Available for immediate purchase, part number 250-8273 includes these exciting features:
7.3" wide screen monitor (1280 x 390 resolution)
Anti-glare coated glass reduces light reflection
Built-in touch screen controls for accessing cameras
Right and Left blindspot camera inputs
Full or split view screen options available
Camera inputs automatically or manually triggered
Remote control for configuring parking grid lines
Includes full-color Install and Owner's Manuals
LCD brightness adjusts to external environment
Mirror stem includes universal lug base
Hyundai/Kia windshield lug adapters included
9' harness for easy connections below dashboard
TFT-LCD screen with 1000cd/m2 brightness
10-16VDC operating voltage
-20oC - +65oC working temperature
Complete LCD Rearview Mirror System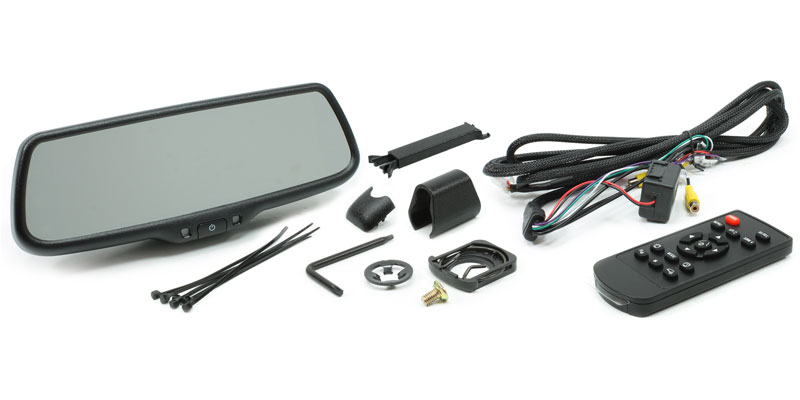 Side-View/Blindspot Video Display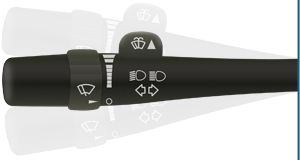 While the rear-facing video input of the 250-8273 mirror/monitor provides drivers with peace-of-mind when maneuvering their vehicle in reverse, the mirror includes options for both Left and Right video displays which can be triggered automatically by the vehicle's turn signal switch or activated manually as-needed by the driver using the on-screen CH button. With Rostra's 250-8273, no external relays are required to activate these inputs.

Parking Grid Lines and Remote Control
The 250-8273 mirror features on-screen parking assistance grid lines to aid drivers when maneuvering the vehicle in reverse by helping to provide an estimated distance to any objects in view of the backup camera using color-coded zones.
The remote control included with every 250-8273 mirror allows installers and vehicle owners to make vehicle-specific adjustments including turning parking assistance grid lines On or Off as well as aligning the grid lines on-screen for increased parking accuracy.

Auto-Dimming LCD Screen
The mirror's built-in photo sensor automatically dims the LCD screen in low light conditions to ease strain on the driver's eyes while increasing illumination of the LCD during the day to make the screen easier to see in daylight.

How to Power Your RearSight Backup Camera System
Stop spending so much time underneath your customer's dashboard searching for an accessory power source. Get SourcePWR PLUS and get your customers back on the road! SourcePWR PLUS drastically reduces your installation times by providing a quick, cost-effective means of supplying power for installed accessories when the vehicle's ignition is powered on, and powering off those accessories when the ignition is off. Click here to learn more about SourcePWR PLUS.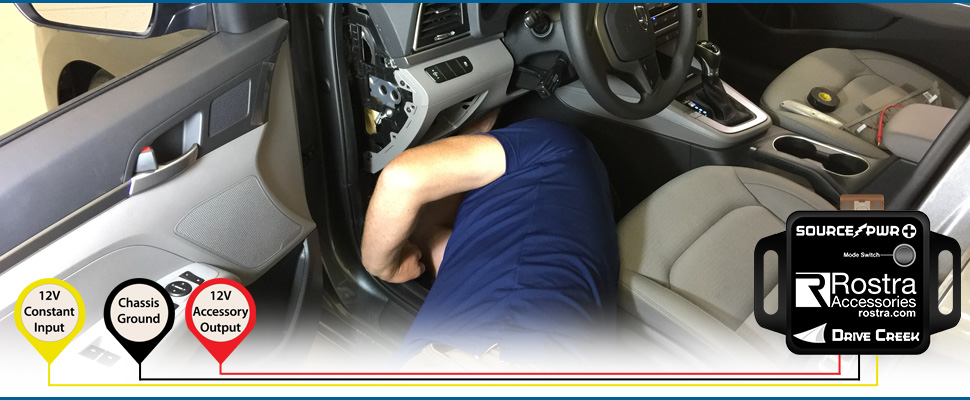 For the best in driving experience, choose a backup and blindspot camera system from Rostra, the leader in in-vehicle video technology technology.
Please note, RearSight camera systems are only sold through authorized distributors. Please contact Rostra to locate a distributor in your area for your rearview mirror with built-in screen and camera.
Download a copy of Rostra's 3 Year/36,000 Mile warranty registration card by clicking here.