At Rostra Accessories we are excited to announce the next big innovation in vehicle camera technology. Now available, our new programmable RearSight® cameras incorporate a unique means of adjusting the camera's output to your monitor even after installation without the need to move or adjust the camera body itself. These unique cameras provide a wide variety of on-screen viewing options that can be changed as needed using the separately available remote control which include the following: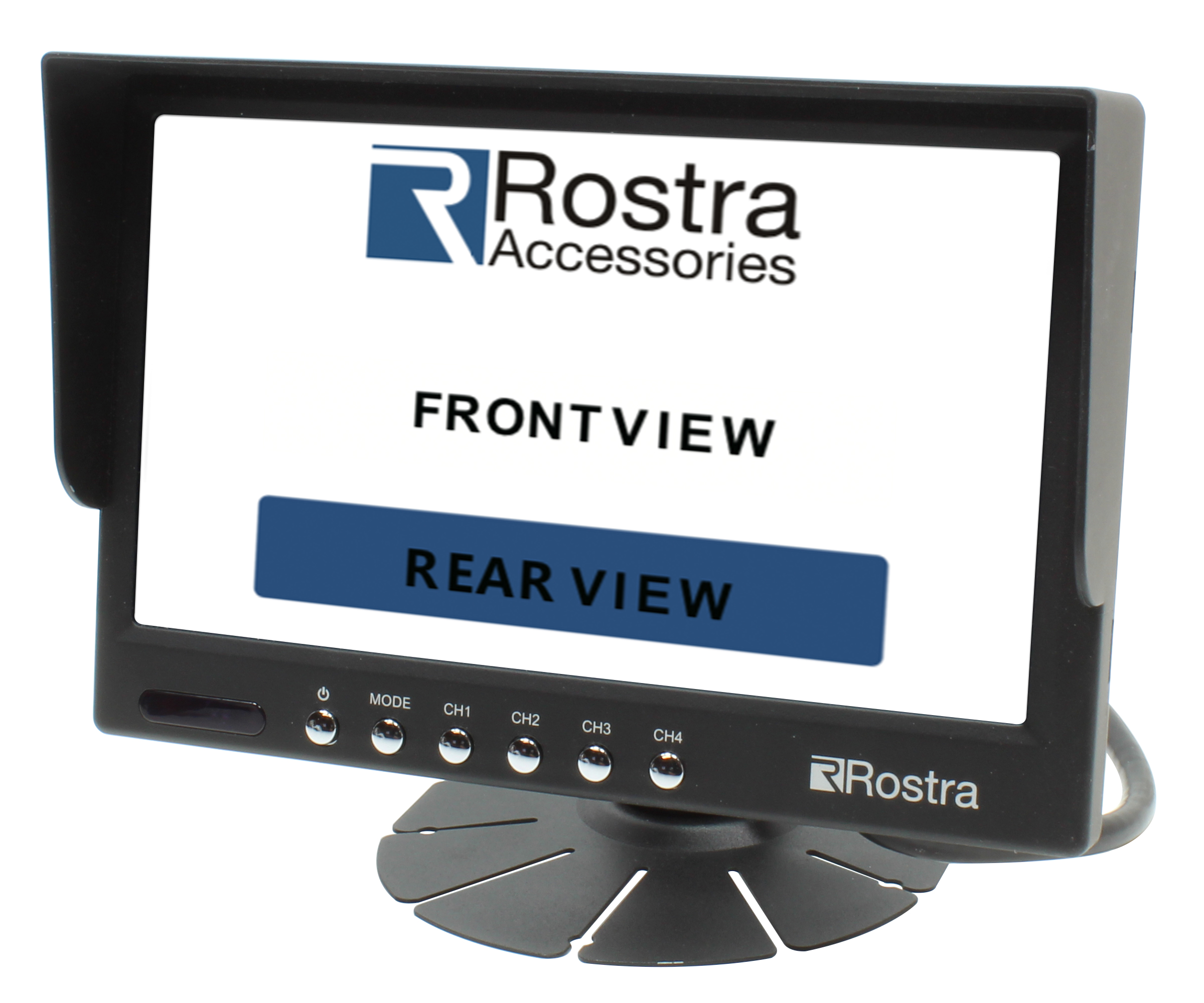 Ability to horizontally rotate the image for rear or forward-facing use.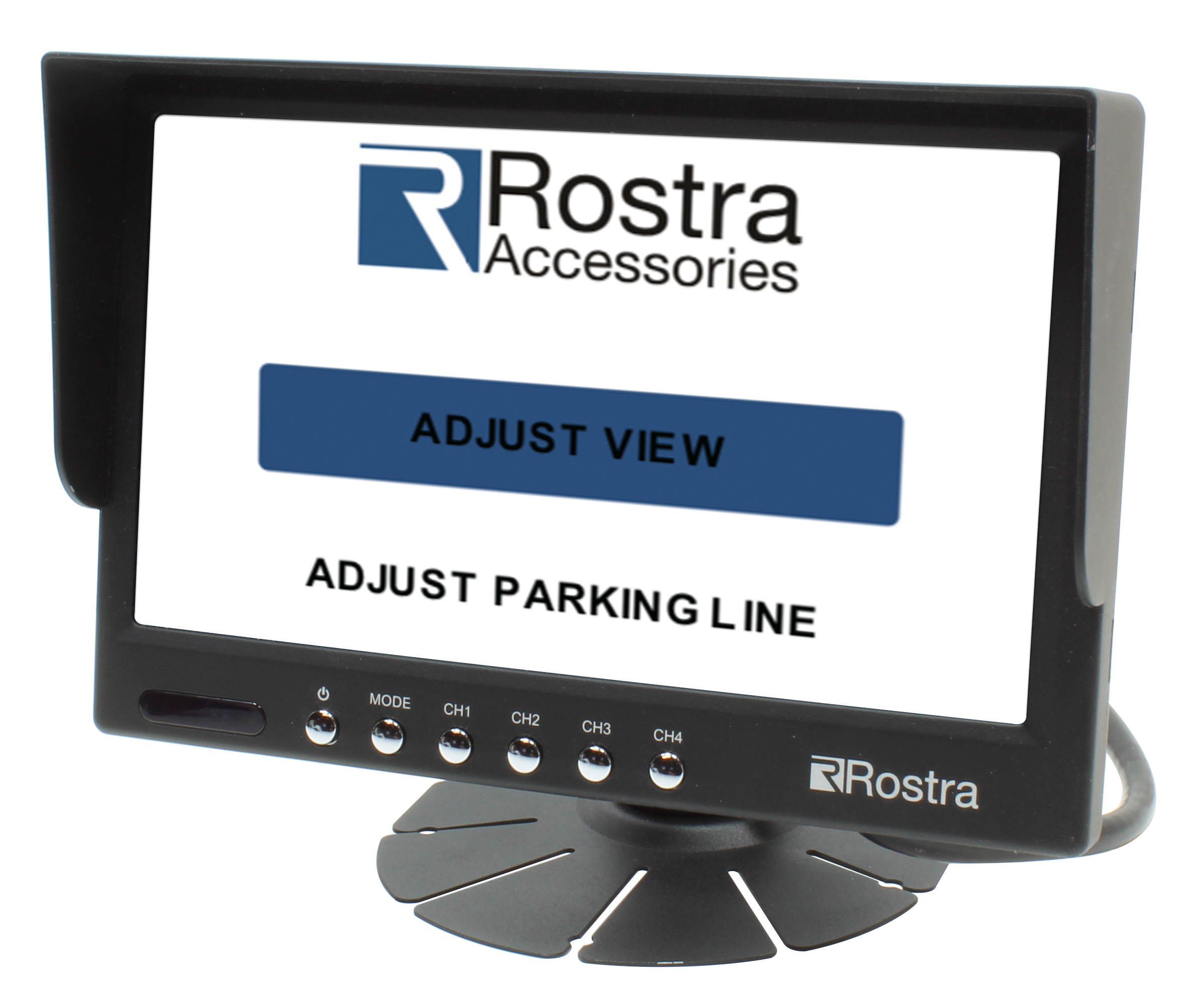 Adjust the display of the on-screen grid lines to match the height and width of the vehicle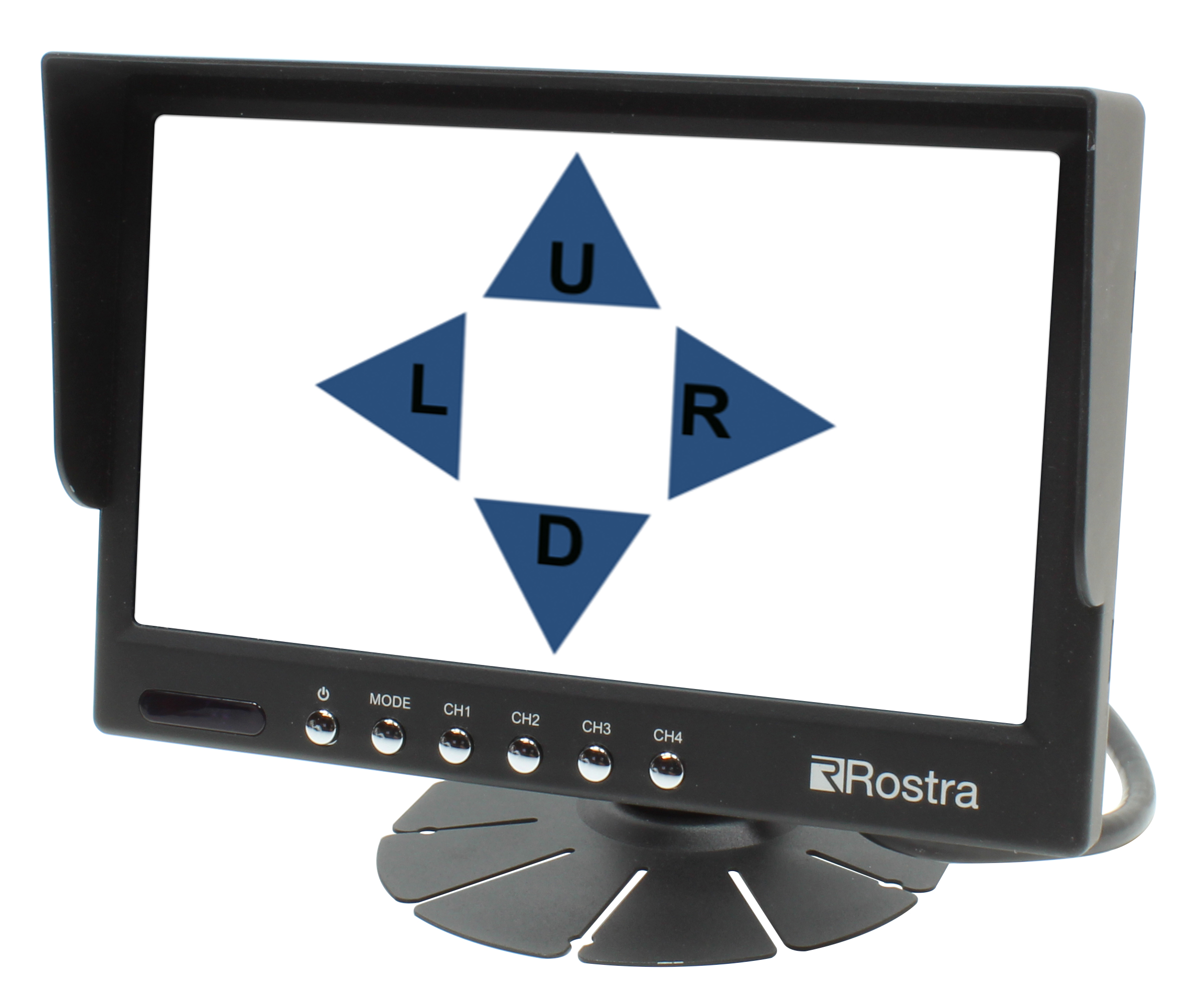 Adjust the vertical and horizontal viewing to compensate for height at which the camera was installed
Product Specifications
View Angle: 190o Horizontal; 90o Vertical
Image Sensor: 1/3" CMOS
Pixels: 1280x720
Minimum Illumination: 0.1 Lux
Lens: 6 Layer Glass
TV System: NTSC
Frame Rate: 30 FPS (NTSC)
Power Supply: 5.5V-36V
Current Consumption: 80mA(12V)
Working Temperature: -20o~70oC
Storage Temperature: -30o~80oC
Universal Programmable Cameras
250-8172 190-degree surface-mount camera with installation brackets

250-8173 190-degree flush-mount camera with dielectric grease and rubber grommet

250-8172-PROG Used to modify the settings for 250-8172 and 250-8173 cameras.
Reusable Installer Tool: buy once and adjust the view on all your 250-8172 and 250-8173 cameras

Universal Programmable Camera Accessories
For the best in driving experience, choose heavy-duty vehicle cameras from Rostra, the leader in 12-volt Accessories technology.
Please note, programmable cameras for heavy and light-duty trucks and fleet applications are only sold through authorized distributors. Please contact Rostra to locate a distributor in your area for your backup or blindspot camera needs.
Download a copy of Rostra's 3 Year/36,000 Mile warranty registration card by clicking here.