At Rostra, we are pleased to introduce a new seat heating system designed to match the performance and quality that your customers have come to expect from our ComfortHeat® line of aftermarket accessories. Now available for sale and immediate shipment, part number 250-1900 includes two trimmable carbon-fiber seat heating elements with locking harness connectors, a fused primary power harness, a 3' control switch extension harness, a 13/16" three-position round rocker switch with Off, High, and Low heat settings, insulating tape for covering trimmed portions of the heating element, and cable ties for securing the primary wiring harness once routed. As always, each ComfortHeat seat heating system only requires a 12-volt ignition power source and a chassis ground connection for operation.
Product Features
FMVSS 302 flammability compliant
9" x 19" heating elements included
Three element trimming locations
Insulation protects wires from damage
Latching wire harness connectors
High-temp rated element adhesive
Green

Low

setting LED
Red

High

setting LED

Temperature Settings

91-degree Low
127-degree High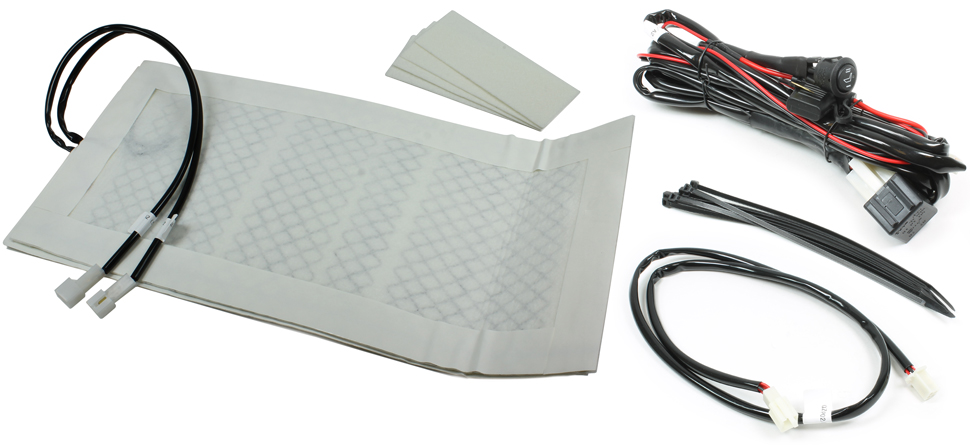 Seat Heater Installation Video
ComfortHeat/ComfortSeat Product Line Catalog

Click image above to download catalog...