Rostra's mobile digital video recorder (DVR) is a compact, full-featured recording system that uses a Class 4 or faster SD card, or a USB external hard drive, as a storage device. The recording unit and associated accessories are specifically designed for operation in a mobile environment to record events, vehicle speed, and GPS location.
Product Features
Tamper-proof and lockable security enclosure.
High quality H.264 profile video compression.
Total record resource up to 30fps per channel.
4-channel recording capability.
Panel lock with (2) keys for security.
3 Year/36,000 Mile Warranty.
Click here to download the PC Viewing Software for Rostra's 250-8901A heavy-duty mobile DVR system (Windows-based personal computer required).
250-8901A

- 4-Channel Digital Video Recorder (Bring Your Own Cameras)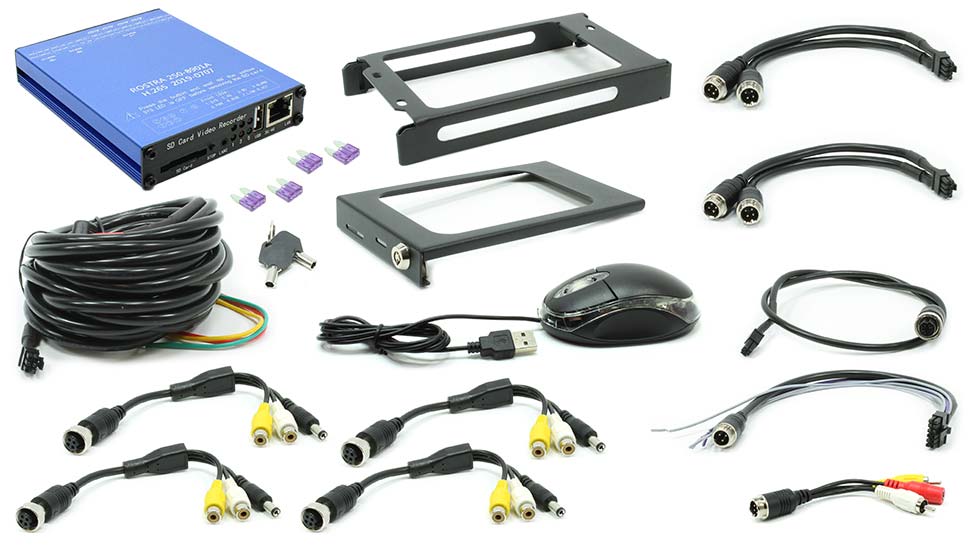 For the best in driving experience, choose a DVR system from Rostra, the leader in 12-volt Accessories technology.
Please note, mobile DVR systems for fleet truck and utility van applications are only sold through authorized distributors. Please contact Rostra to locate a distributor in your area for your video-recording needs.