At Rostra, we're pleased to announce the availability of an all-new backup camera system for the 2015-2020 Ford F150. Part number 250-8645 includes a CMOS color camera integrated directly into a replacement tailgate-handle, a 30-foot extension harness with thread-together/weatherproof connectors, an adapter to connect to any RCA-equipped video monitor and selectable parking grid lines blending OE style with increased driver visibility.
For vehicles equipped with a factory-installed 4.2" LCD screen, we also offer part number 250-8419-FDL15 which includes tailgate-handle integrated camera 250-8645 described below and a video interface module for displaying video on the truck's original screen when the vehicle is shifted into reverse. As well, we're pleased to offer this tailgate-handle camera with a 4.3" LCD-equipped rearview mirror as part number 250-8308-FDL15.
Product Features
Designed to replace the factory tailgate-handle on newer model Ford F150 trucks, part number 250-8645 includes the following features:
1/4" CMOS color camera
160-degree wide angle view
Selectable parking grid lines
30-foot extension harness
OE-style tailgate handle
Camera pre-installed and adjusted
Threaded weatherproof video connectors
RCA adapter to connect to any monitor
DC power adapter included
Product Photographs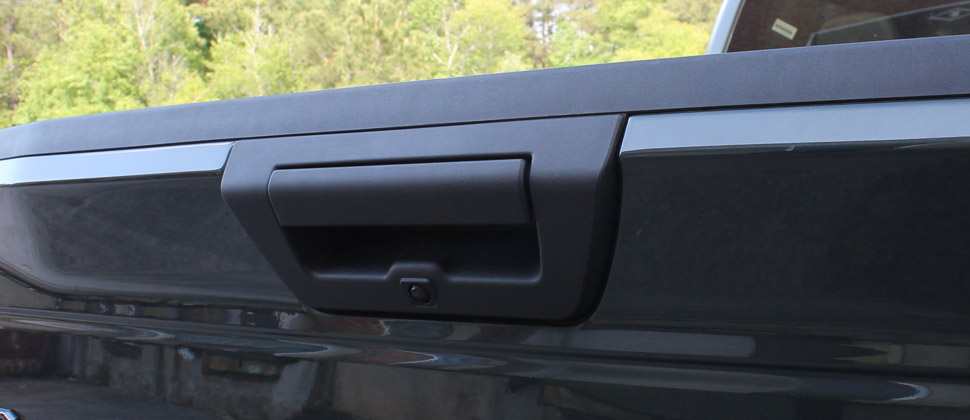 Product Use Video
Other Safety and Comfort Products for the 2015-2020 F150
260-1024-F150X
LED daytime running lamp system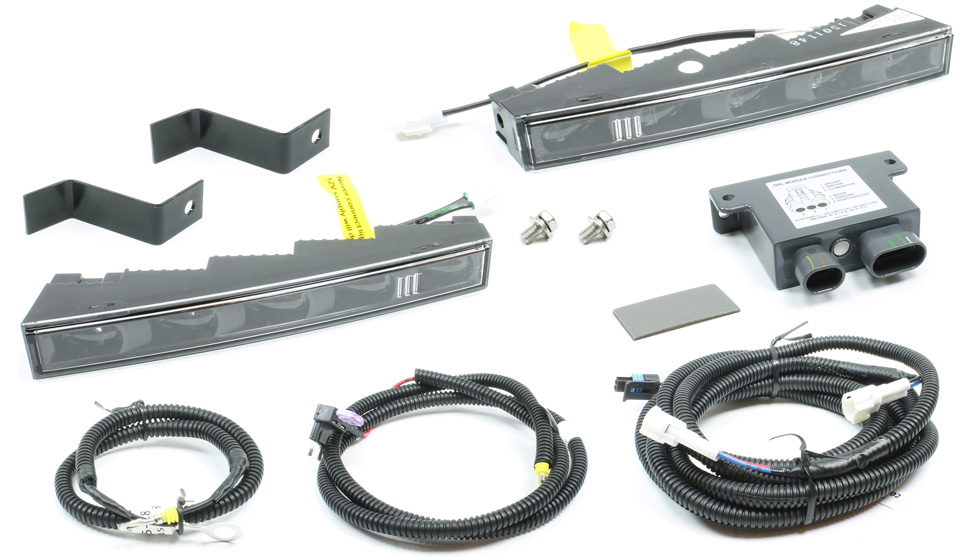 Click image to enlarge...
Specifications
Two high intensity LED lamps
Custom grill brackets
Lamps dim at night
3-wire connectivity
Includes all mounting hardware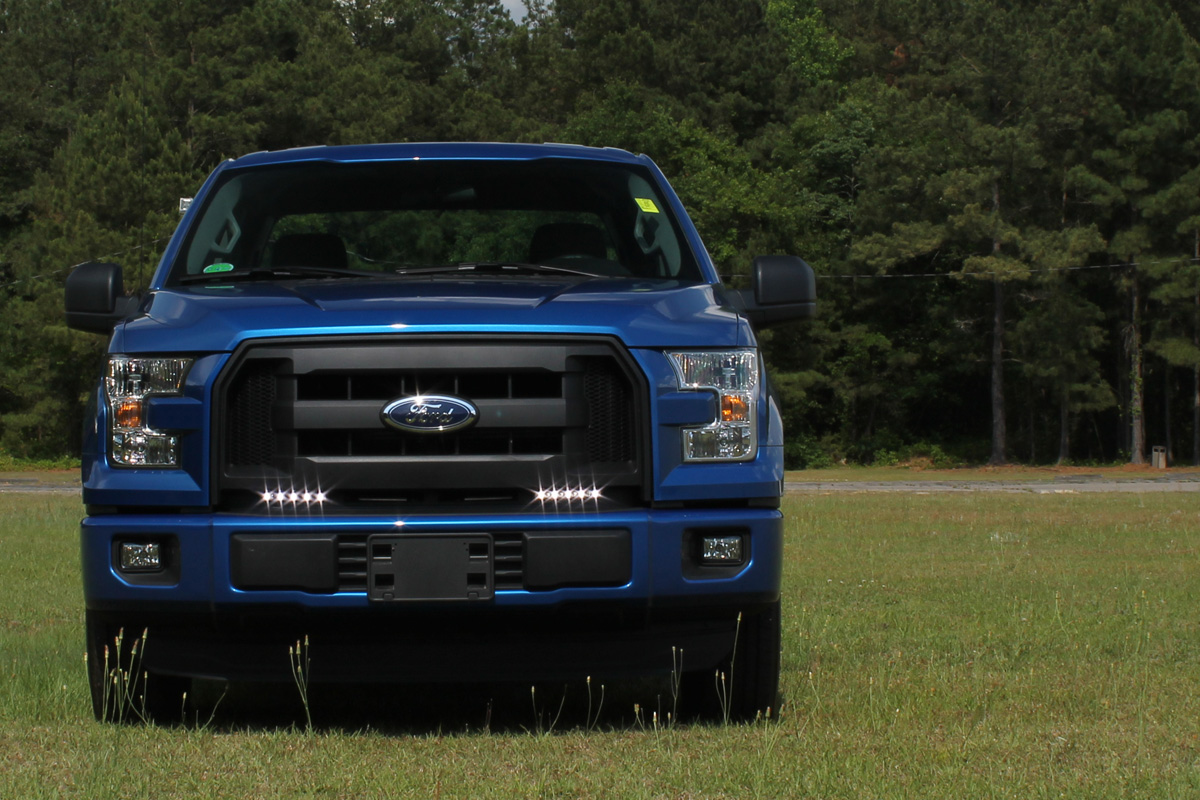 Click image to enlarge...
250-9609-NS
Add-on cruise control system with voluntary Vehicle Speed Limiter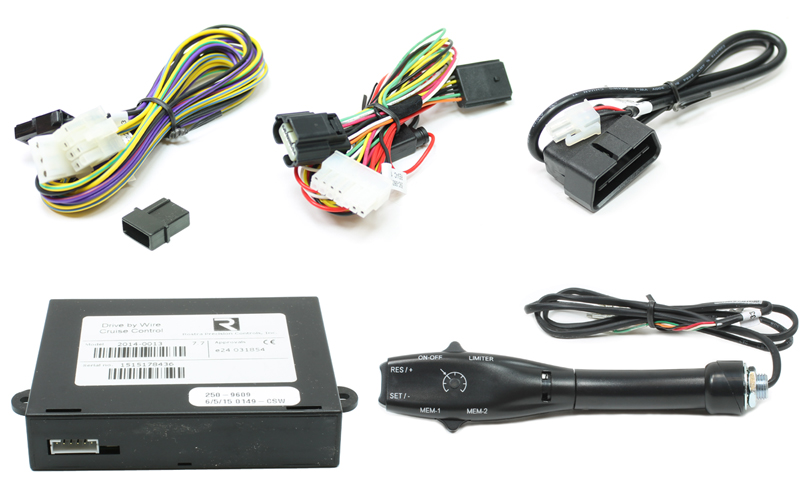 Click image to enlarge...
Specifications
Adds cruise control to F150 trucks
Installs in minutes with two connections
Available for all trim levels
Stylish left-hand mount control switch
Built-in speed-limiting system
Custom accelerator pedal harness
OBD-II connector for easy install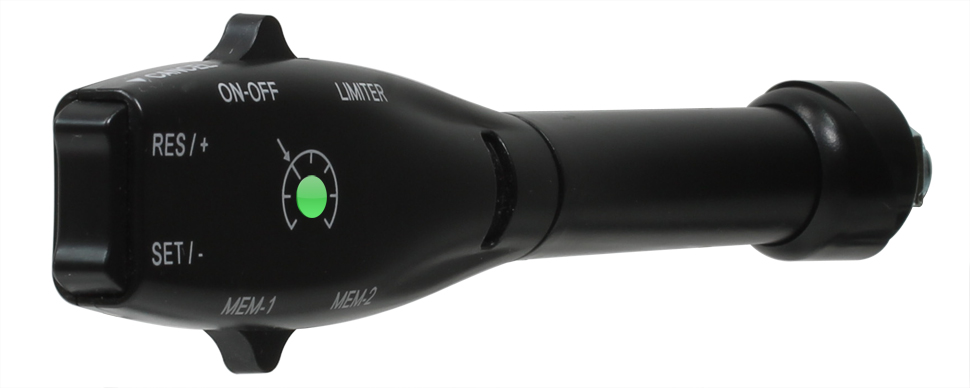 How to Power Your RearSight Backup Camera System
Stop spending so much time underneath your customer's dashboard searching for an accessory power source. Get SourcePWR PLUS and get your customers back on the road! SourcePWR PLUS drastically reduces your installation times by providing a quick, cost-effective means of supplying power for installed accessories when the vehicle's ignition is powered on, and powering off those accessories when the ignition is off. Click here to learn more about SourcePWR PLUS.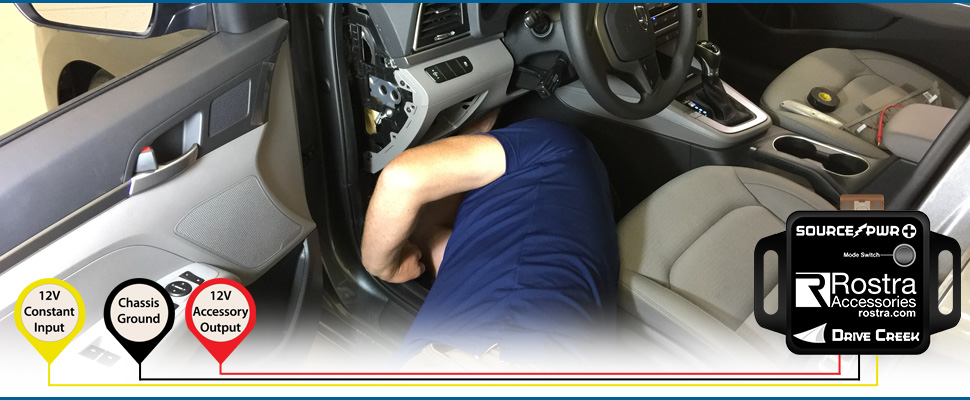 Download Rostra's 2011-2017 cruise control Quick Reference Guide by clicking here.
For the best in driving experience, choose a backup camera system from Rostra, the leader in rear-view video technology.
Please note, 2015-2020 Ford F150 tailgate-handle backup camera systems are only sold through authorized distributors. Please contact Rostra to locate a distributor in your area for your truck.
Download a copy of Rostra's 3 Year/36,000 Mile warranty registration card by clicking here.