We've all been there - that unmistakable click, click, click of your vehicle's engine trying to start with a dead battery. It doesn't matter if it happens during the day or at night - a dead battery creates an emergency situation for you or an employee driving one the vehicles in your fleet. Say "never again" with the VOXX Power Systems 250-9900

The power you need when you need it the most
Let's Be Honest
Roadside assistance memberships are expensive and can be time-consuming adding to your downtime while you wait for a technician to arrive after calling for help.
Jumper cables disappear into the far reaches of your trunk and then require you to flag down a stranger for help.
Portable jump packs lose their charge over time and are often drained when you need them.
The 250-9900 eliminates all of that.
The VOXX Power Systems™ (VPS) 250-9900 is a self-contained Lithium Iron Phosphate (LiFePO4) 12 volt battery-boosting system for use on trucks with either gasoline or diesel engines (Gasoline up to 8.0L / Diesel up to 6.0L). The device is wired directly to your vehicle's battery so that it's always charging while the vehicle is running - ready at a moment's notice to provide the jump-start you need to get you back on the road with no waiting.
The Smartest Way to Jump-Start A Truck
The 250-9900 provides two unique ways of quickly providing the boost your truck's battery needs to start.
Your employee can use the VOXX Power Systems app, available for Android and iOS platforms, on their personal or company-issued mobile phone to connect to the device via Bluetooth® an initiate a battery pre-charge right from the driver's seat.
In the event that the employee's phone battery has died, or the phone is not present, the manual switch on the device can be activated with just a press of a button.
Built to Last
The 250-9900 is designed to perform in the harshest environments. Its thermal resistance capability means it's ready-to-go even after being in a hot car during the summer, and the built-in heater keeps it prepped in the frigid wintertime with real-time status alerts sent directly to your phone when in range.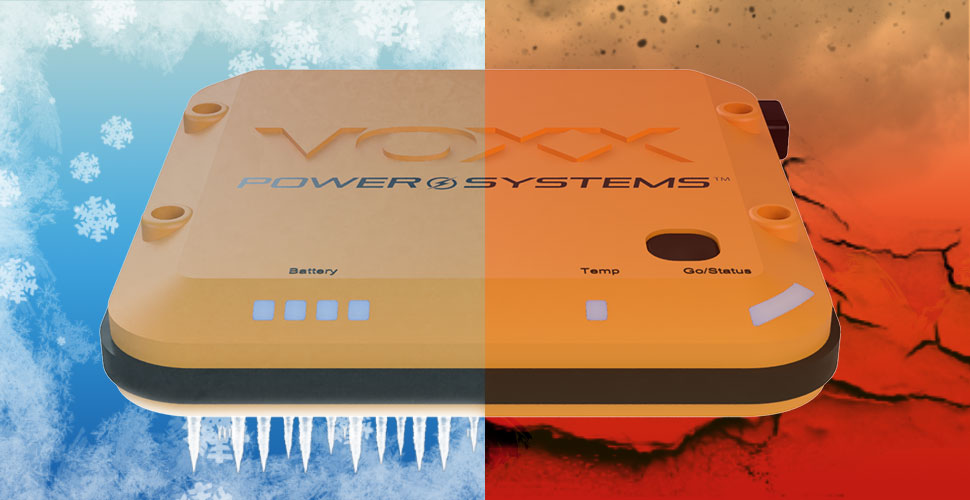 At Home in a Truck or a Trunk
Whether being used in a fleet truck, utility van, emergency vehicle, or your family's sedan, the 250-9900 fits neatly out of the way in an unused space waiting to be called to action upon finding that your vehicle's battery power has expired.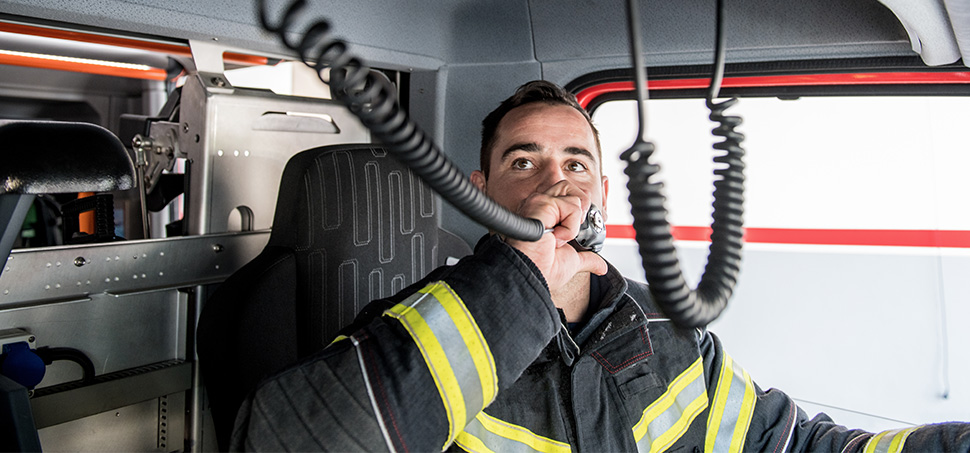 Key System Features
Provides an emergency jump-start when vehicle's battery is dead.
Helps to keep your fleet and service vehicles up and running for optimal readiness.
No need to rely on expensive Roadside Assistance, jumper cables, or portable jump packs that lose their charge.
Wires directly into vehicle's charging system so it's ready at a moment's notice on a worksite or in transit.
Discrete installation not to interfere with other equipment.
Integrated Bluetooth connectivity pairs with Android and iOS devices via VPS app and is easily controlled to start the vehicle from the driver's seat, whether it's snowing, raining or hot outside.
LiFePO4 batteries provide unmatched stability when compared to Lithium-Ion and Lithium Polymer batteries with their ability to withstand high temperatures and abuse.
3,500 mAh battery can provide enough power to jump-start 8.0L gas engines or 6.0L diesel engines.
Self-monitoring to prevent overcharging.
Just the Facts
Model Number:
250-9900
Nominal Voltage:
14 Volts
Peak Current:
900 Amps
Cranking Current:
525 Cold Cranking Amps
Battery Capacity:
3,500mAh LiFePO4
Jumps Per Charge:
>20 (Typically)
Maximum Recommended Engine Size (Gasoline):
8.0 Liter
Maximum Recommended Engine Size (Diesel):
6.0 Liter
Environmental:
IP67 Dustproof, Water Resistant
Storage Temperature:
-22℉ to 121℉
Operating Temperature – Jump Starting:
0℉ to 113℉
Operating Temperature – Non-Jump Starting:
-22℉ to 121℉
Charging Current – While Engine is Running:
1 Amp
Charge Retention:
>6 Months
Wireless Connectivity:
Bluetooth® Low Energy (BLE)
Extension Harness Recommendation:
4 Gauge Wire (Butt Connectors Included with

250-9900

)
Email Us
Feel free to use the form below to contact us if you have any questions about the VPS 250-9900 or if you're interested in purchasing these devices for your fleet.