Rostra is pleased to introduce its all-new 250-8181 Multi-mount Camera. The 250-8181 replaces the popular 250-8199 license plate bracket camera and meets the rigid visibility standards in place through FMVSS 111 regulations. The new camera boasts superior image quality and offers distributors, expediters, and 12-volt installers the high-quality camera components they have come to expect from Rostra. Selectable parking gridlines enable owners to configure this versatile camera for a wide range of passenger car, light truck and commercial vehicles.

Product Features
Available for immediate purchase, part number 250-8181 includes these exciting features:
1/3" 1280x720 HD CMOS Imager
180 Degree Viewing Angle
Reversible Image
Selectable Parking Lines
License Plate Mount Bracket
Operating Voltage: 9-16 VDC
Minimum Illumination: <0.2 Lux
Operating Temp: -20osup>C - 70osup>C
Current Draw: Max - 80mA
IP68 and Vibration Tested
Complete Backup Camera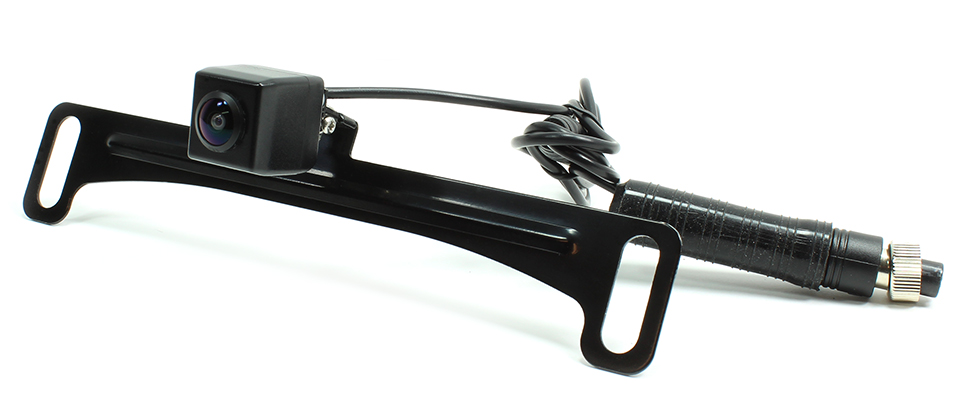 250-8181 Installed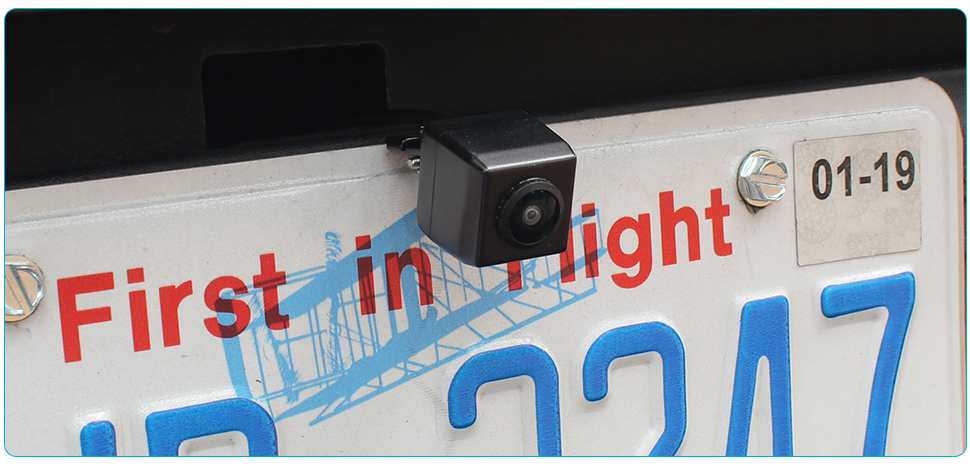 Popular Accessories for the 250-8181 Camera
Popular Mirror/Monitor Pairings

Part number: 250-8832
3.3" LCD screen. FMVSS 111 compliant. Auto-dimming mirror glass. Gentex® OEM quality. Learn more.

Part number: 250-8240
4.3" LCD screen. Two video inputs. Quick Touch auxiliary camera activation button. Anti-glare mirror glass. Learn more.

Part number: 250-8274
7.2" LCD screen. Four video inputs. Includes push-button to activate cameras as-needed. Learn more.
The Rostra Difference
Employees

At our Orlando, FL facility, Rostra currently maintains a staff of over 100 employees between our manufacturing and business development teams.
Product Testing

Our product validation facilities allow us to simulate extreme real-world conditions including tests for hot and cold temperatures, along with ingress protection (IP).
Facilities

Our ability to scale production lines and add new products is largely due to our facility size. Our manufacturing plant measures over 80,000 square-feet.
Shipping and Receiving

Our shipping and receiving department is available for shipments Monday-Friday from 9:00 AM until 4:00 PM. Six loading docks allow for easy loading and unloading.
Technical Support

Maintaining on-site technical support means you get answers to complicated questions quickly and from technicians that helped develop the products you install.
Product Prototyping

Rapid prototyping allows us to create new products per customer specifications at an incredibly fast pace with very little delay between product design and shipping.
How to Power Your License Plate Backup Camera System
Stop spending so much time underneath your customer's dashboard searching for an accessory power source. Get SourcePWR PLUS and get your customers back on the road! SourcePWR PLUS drastically reduces your installation times by providing a quick, cost-effective means of supplying power for installed accessories when the vehicle's ignition is powered on, and powering off those accessories when the ignition is off. Click here to learn more about SourcePWR PLUS.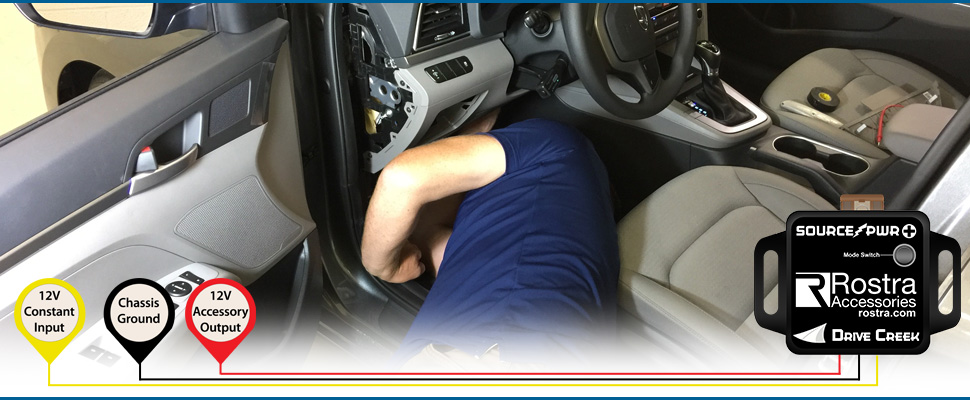 For the best in driving experience, choose a backup and blindspot camera system from Rostra, the leader in in-vehicle video technology technology.
Please note, RearSight camera systems are only sold through authorized distributors. Please contact Rostra to locate a distributor in your area for your rearview mirror with built-in screen and camera.
Download a copy of Rostra's 3 Year/36,000 Mile warranty registration card by clicking here.