We're pleased to announce the availability of a backup camera system for the 2014-2020 RAM ProMaster utility vans. Rostra's part number 250-8209-W offers drivers of these vans the perfect accessory for clearly visualizing what is behind the vehicle when maneuvering in reverse. Our part number 250-8209-W includes a 4.3" LCD-equipped rear view mirror/monitor with dual video inputs and an anti-glare coated mirror glass, a wedge-shaped CMOS color camera with selectable parking grid lines that mounts on the rear door, and a 30-foot extension harness with all necessary electrical connectors for a complete installation. The camera automatically transmits an image of the area behind the vehicle to the LCD monitor built into the rear view mirror to provide the driver with a clear picture of what is directly behind the vehicle through a low minimum Lux rear view camera. This system is uniquely useful for this particular utility van as many of them are ordered from dealerships without rear or side windows which creates multiple blind spots for drivers to overcome - especially in tight locations.
Rostra's RearSight® backup camera systems are assembled in the U.S.A. by the company that pioneered the development of rear view camera technology.
Product Features
Designed specifically for Dodge vehicles with a tri-lobe mirror stem windshield mount, a Rostra backup camera system offers a great deal of functionality to all drivers with their built-in features such as:
Mirror Features

Built-in 4.3-inch TFT LCD screen
16:9 widescreen video aspect ratio
400 x 234 pixel high-resolution LCD screen
LCD automatically dims based on lighting conditions
Anti-glare coated glass increases nighttime visibility
Dual video inputs for attaching multiple cameras
Reverse override on Video Input 2 for second camera
Adjust LCD brightness by using the power button
Camera Features

CMOS color camera with 1/4-inch lens
160-degree peripheral wide angle view
.5 Lux light sensitivity for increased nighttime viewing
RCA video connections for greater compatibility
Overlaid parking grid lines can be active or deactivated
Waterproof housing with anti-fog lens coating
30-foot vehicle-length wiring harness included
Drill-in design for flush-to-body mounting
Complete ProMaster Backup Camera System (Part Number 250-8209-W)

250-8209-W Backup Camera Installation Video
Installed Camera Photos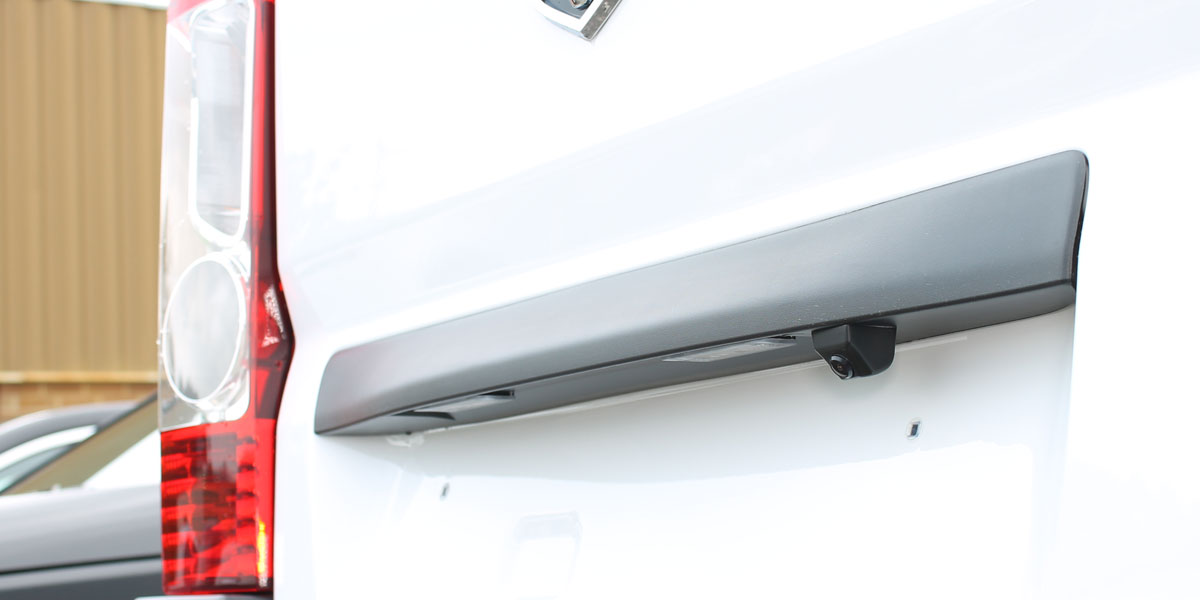 Installed Mirror Photos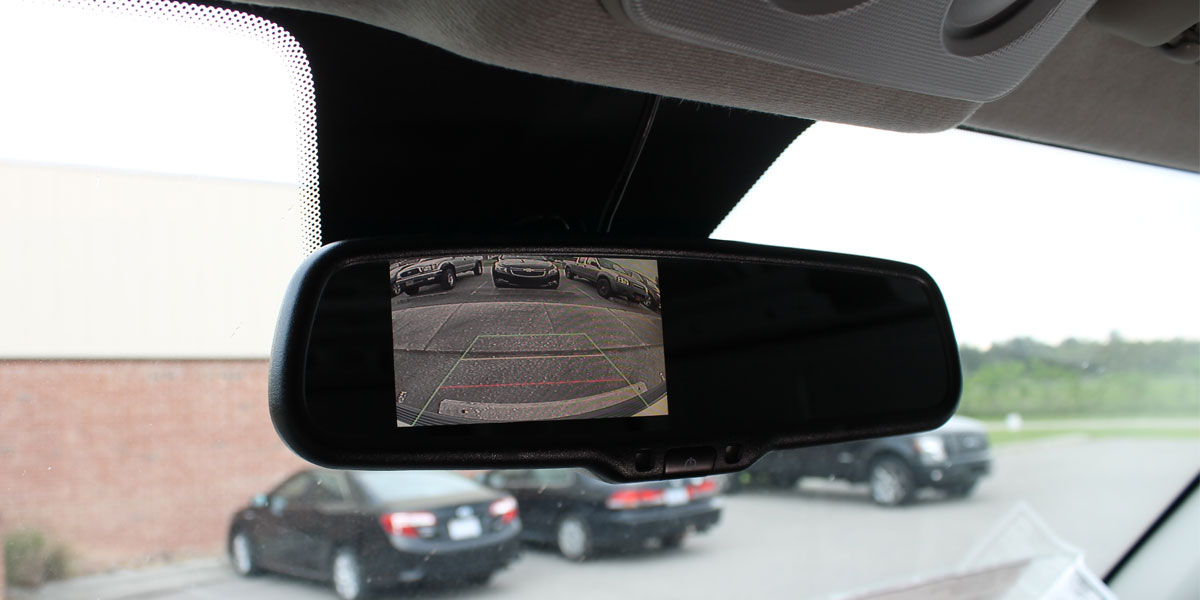 To view all of Rostra's RearSight® mirror/monitor/camera systems, click here.
Please note, backup camera systems are only sold through authorized distributors. Please contact Rostra to locate a distributor in your area for your 2014 or 2015 RAM ProMaster backup camera.