At Rostra, we're pleased to announce the availability of an aftermarket cruise control system for the 2014-2017 Mazda 3. Now available for shipment, Rostra's part number 250-9634 offers the perfect add-on cruise control solution for cars that were purchased without this convenient and fuel-saving feature with the function, quality, and reliability of an original equipment part.
Rostra Cruise Controls are manufactured in the U.S.A. by the company that pioneered the development of cruise control technology.
Product Features
Designed specifically for the 2014-2017 Mazda 3, a Rostra electronic cruise system offers a great deal of versatility when it comes to adding a cruise control system to your vehicle through the following features:
Improved Operation

Set your cruising speed using the included control switch
Set coast and reduce speed completely from the switch
Resume speed and accelerate using the built-in memory
Tap the control switch up once to increase speed by 1 MPH
Tap the control switch down once to decrease speed by 1 MPH
Controlled resume speed rate for comfortable/safe acceleration
More accurate control of speed via CAN-Bus communications
Easier Installation

All-electronic operation with no mechanical motor device
Discrete control module hides easily behind the dashboard
Factory look-alike control switch blends well with interior
Pedal harnesses include locking device for secure connection
Automatically acquires VSS (speed signal) when connected
Self-diagnostics mode for determining incorrect installation steps
Complete Cruise Control System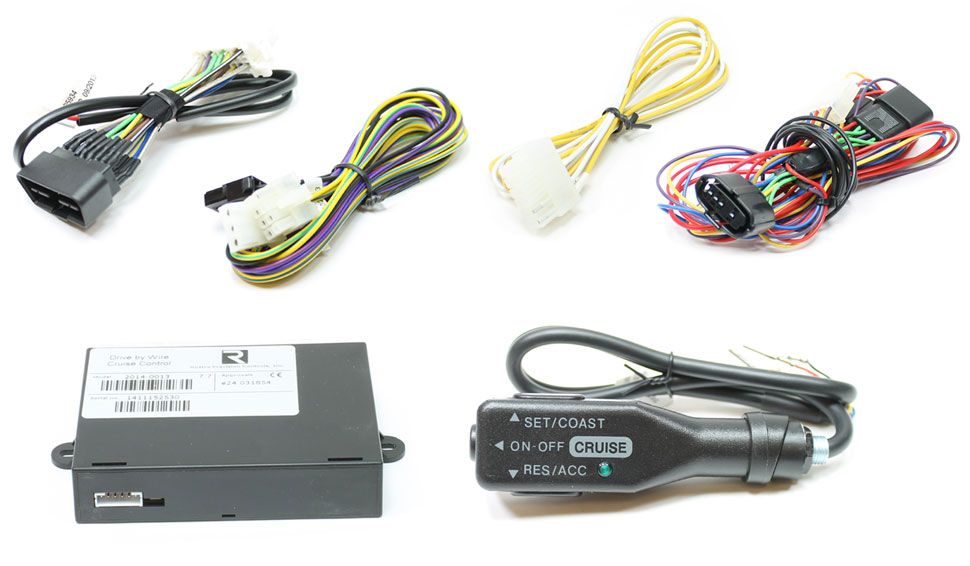 Rostra Example Electronic Cruise Control Installation Video (2014 Subaru Impreza)
Other Safety and Comfort Products by Rostra
250-8950MD (2-Channel DashCam System)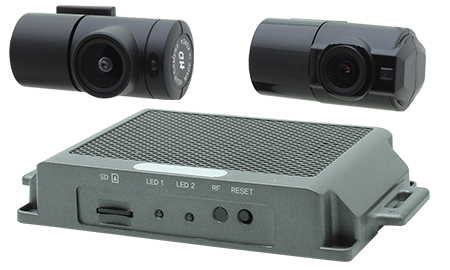 Click image to enlarge...
2-Channel video recording
Front 1080p@30FPS HD Camera
Rear 720p@30FPS HD Camera
Surface-Mount GPS Antenna
Audio Recording Through Microphone
Direct Connection To Wi-Fi Enabled Phone
3-Wire Connectivity For Quick Installation
Voice Prompt System Messages
G-Shock And Motion Detection Modes
Supports Class 10 SD Card Up To 64GB
9V - 28V Operating Voltage
250-8901A (4-Channel Digital Video Recorder)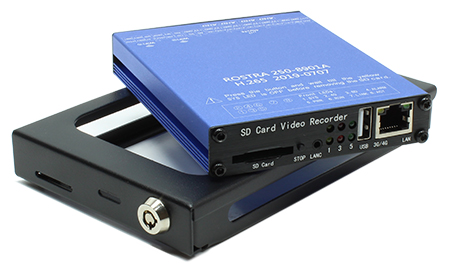 Click image to enlarge...
4-Channel Video Recording
"Bring Your Own Camera" Design
170-degree VGA interior view
Tamper-Proof Mounting Cradle
USB Mouse Included for OSD Access
Optional GPS Antenna
Records PAL and NTSC formats
Class 10 SD Card up to 256GB
Option to Use USB Hard Drive
Includes 4 Camera Input Harness
Includes Monitor Video Output Harness
Includes RCA Adapter Harnesses
Download Rostra's 2011-2022 cruise control Quick Reference Guide by clicking here.
For the best in driving experience, choose a cruise control from Rostra, the leader in cruise control technology.
Please note, cruise control systems are only sold through authorized distributors. Please contact Rostra to locate a distributor in your area for your Mazda 3 cruise control.
Download a copy of Rostra's 3 Year/36,000 Mile warranty registration card by clicking here.