Con-Verse Hands-Free Bluetooth® Promotional Control Switches Available
To our valued 12-volt Installers,
At Rostra, we'd like to show our appreciation for your continued support of our industry-leading hands-free Bluetooth® systems by providing you with an extra tool to assist in the sales of our Con-Verse system to customers and dealerships alike.
While supplies last, we are offering - free of charge - mock-up versions of our Toyota (Gen III), Nissan, and Honda dashboard knockout-style control switches (pictured below) that will more accurately allow you to demonstrate to customers the Con-Verse system's unique ability to blend into a vehicle's interior while adding the safety and convenience of a hands-free Bluetooth® system.
Each 3-switch package will also include 10 of our 4" x 6" high-gloss product line cards (pictured below).
Included Control Switches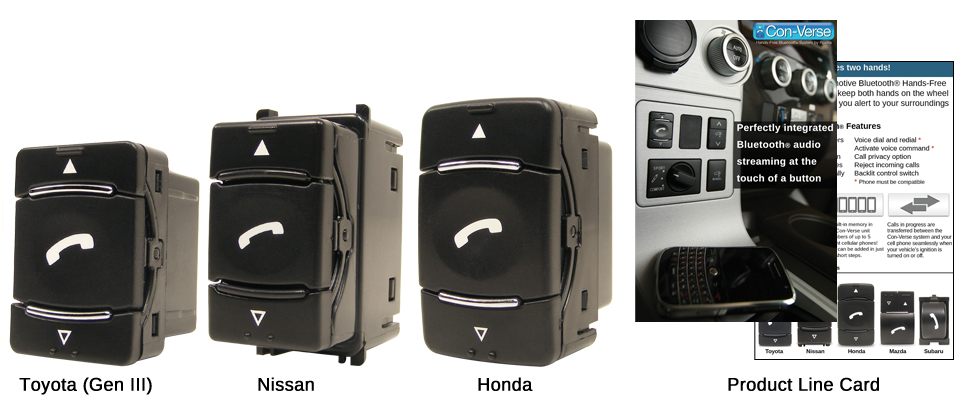 Order Form
To order your promotional Bluetooth® control switch and product line cards, please fill out the form below and allow 1-2 business days for shipping. Please note that retailers with multiple locations will need to fill out an order form with the address of each location.