2014-2016 Chevrolet Silverado & GMC Sierra Tailgate-Handle Camera

Now Available

A tailgate handle backup camera for the 2014-2016 Silverado and Sierra is now available from Rostra. Pre-installed directly into a replacement tailgate-handle during manufacturing, part number 250-8622 features a 1/4" CMOS color camera with a 150-degree wide angle lens, .5 Lux light sensitivity for increased nighttime clarity and viewing, standardized RCA video connectors, a 30-foot extension harness to cover the length of the truck, and all necessary mounting hardware and electrical connectors. Our tailgate handle camera system also features selectable parking grid lines with three built-in safety zones.

The tailgate camera takes advantage of pre-existing mounting hardware for the factory tailgate-handle and requires no drilling or body modifications for installation. And it's also available with our auto-dimming 250-8802 and 250-8803 OnStar™ equipped rear view mirrors with 3.5" LCD monitors built-in.

Rostra also offers a complete line of tailgate cameras and monitor systems for such popular applications as the 2004-2016 Ford F-150, F-250, and F350, the 2007-2013 Toyota Tundra, 2010-2014 Dodge Ram Trucks, and multiple other universal rear vision solutions for any car!
Photo Gallery
Complete System Photo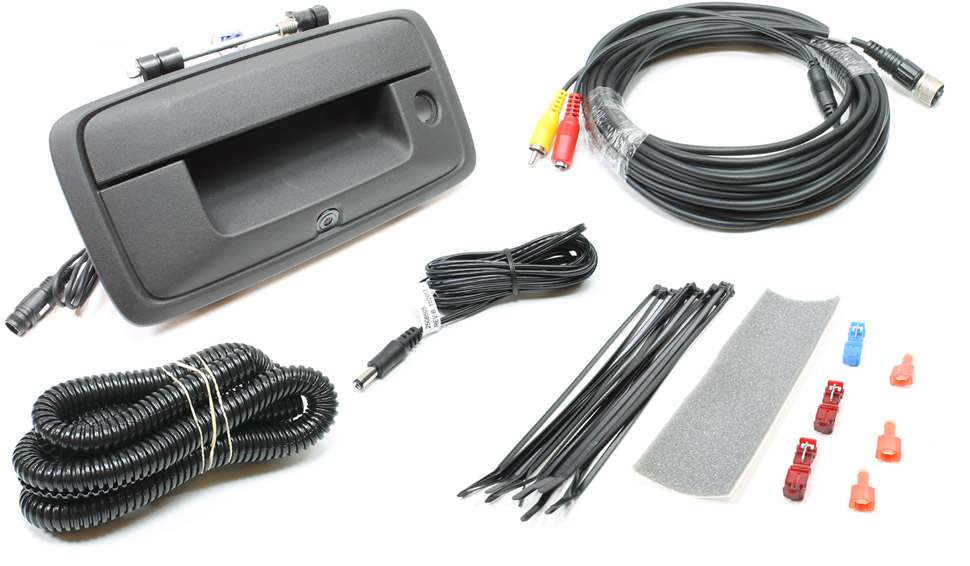 Visual Installation

Silverado/Sierra Installation Video
Installed Photo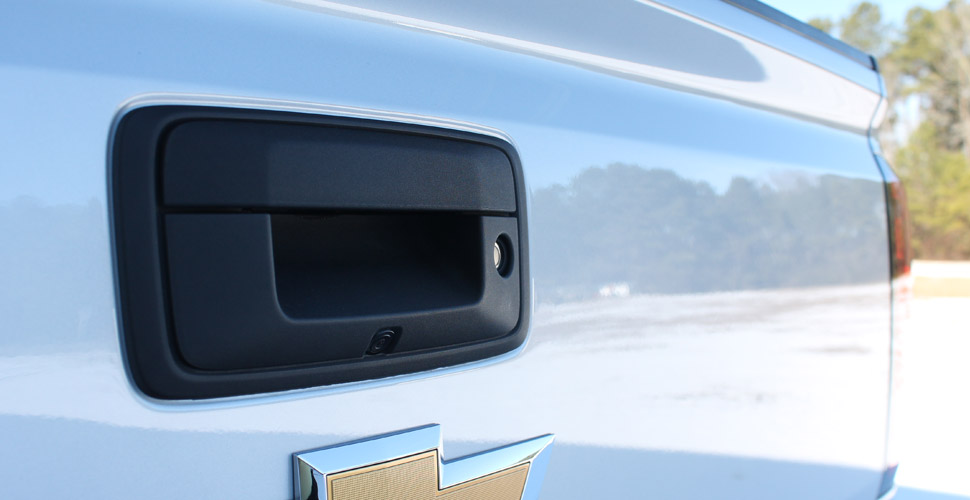 Please note, RearSight Backup Camera Systems by Rostra are only sold through authorized distributors. Please contact Rostra to locate a distributor in your area for your 2014-2016 Chevrolet Silverado or GMC Sierra tailgate handle camera.
Download a copy of Rostra's 3 Year/36,000 Mile warranty registration card by clicking here.