Universal Car, Truck, and SUV Wireless Camera Interface
A wireless camera interface for cars, trucks, and SUVs is now available from Rostra. Part number 250-8080 includes a wireless receiver and transmitter designed for use where routing vehicle-length extension harnesses are prohibitive due to the length or accessibility of the vehicle's interior and exterior. Operating in the 2.4GHz spectrum, every transmitter and receiver includes four programmable switches that match the signals of the two devices together while blocking interference from other devices operating in the same frequency. RCA video connections ensure the system works with all RCA-equipped cameras and monitors, and the included hardware allows for a wide range of versatility in selecting a solid mounting location.
Rostra 250-8080 Universal Automotive Wireless Camera Interface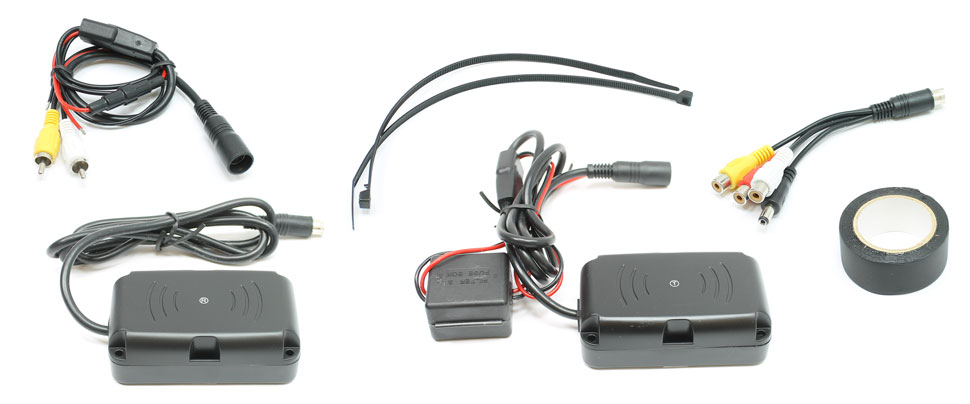 Component Photo Gallery
Please note, RearSight Backup Camera Systems and accessories are only sold through authorized distributors. Please contact Rostra to locate a distributor in your area for your wireless camera needs.
Download a copy of Rostra's 3 Year/36,000 Mile warranty registration card by clicking here.