2014-2015 Silverado & Sierra 4.2" Screen Interface and Tailgate Camera System
At Rostra, we're pleased to announce an all-new tailgate-handle and LCD screen interface backup camera system for the 2014*-2015 Chevrolet Silverado and GMC Sierra trucks. Now available for shipment, part number 250-8414-LC includes a factory-style tailgate-handle with integrated CMOS color camera, a CAN Bus-based interface system to display rear-view video in the dashboard of trucks equipped with a factory 4.2" LCD screen and MyLink infotainment system, intelligent parking grid lines that move as the steering wheel is turned, and all necessary harnesses and electrical connectors for a complete plug-and-play installation in one box.
* For 2014 year-model trucks, this interface system and tailgate-handle camera are for use on 1500 model Silverado/Sierra only. The 2500 and 3500 model trucks for this year were not equipped with a 4.2" LCD screen or the newer body style to accept the tailgate-handle camera included with this system.
Our complete line of LCD-equipped mirrors with OnStar™ functionality and tailgate-handle cameras are available at this link.
Don't forget to check out our new 17" x 11" RearSight® posters.
Complete 250-8414-LC System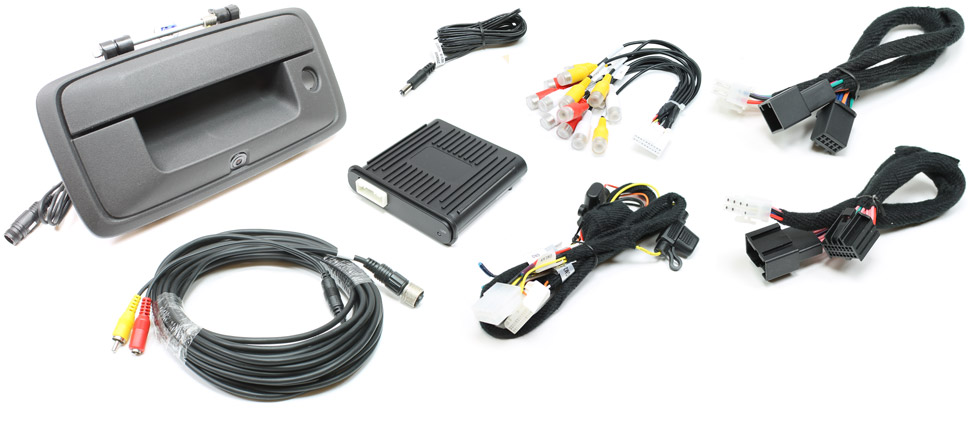 Rostra 250-8414-LC System Installed (2014 Chevrolet Silverado 1500 with 4.2" LCD Screen)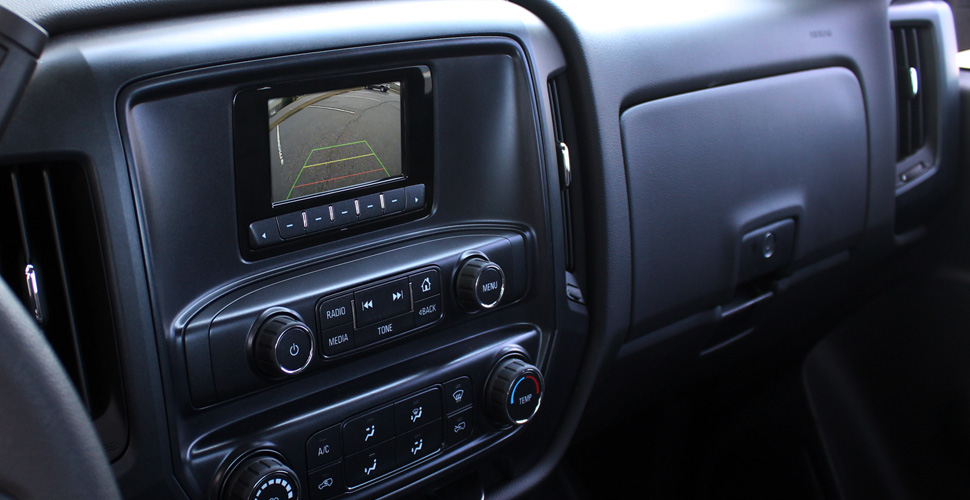 Rostra 250-8414-LC Tailgate-Handle Camera Installed (2014 Chevrolet Silverado 1500)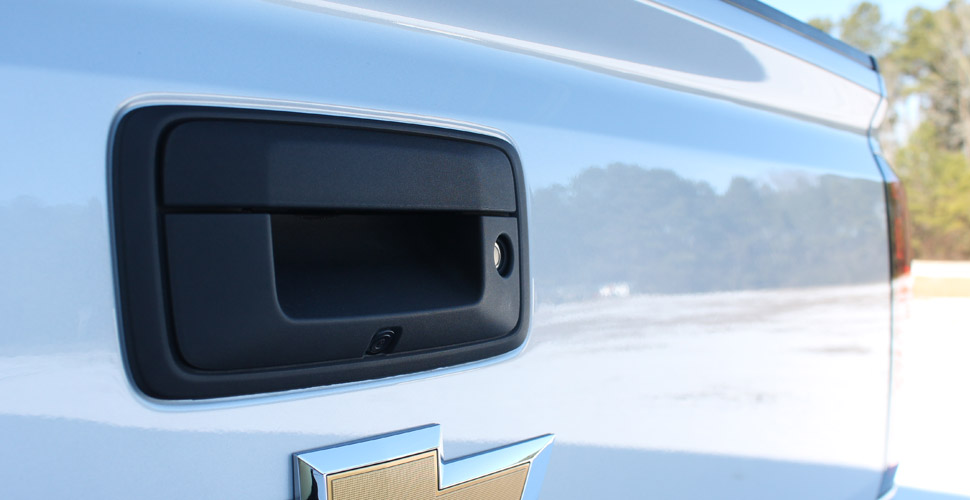 Please note, our RearSight® Systems are only sold through authorized distributors. Please contact Rostra to locate a distributor in your area for your 2014-2015 Chevrolet Silverado and GMC Sierra tailgate camera system.
Download a copy of Rostra's 3 Year/36,000 Mile warranty registration card by clicking here.